Our EzBites Mission
EzBites intends to provide nutritionally balanced bite size entrees to individuals of diverse backgrounds who have experienced a decline in cognitive functions such as memory loss, loss of dexterity, and certain regressive disorders due to various physical, mental, and central nervous system conditions.
Our Purpose
EzBites LLC aims to reach out and build a stronger community through sharing our nutritional solution as well as educating families, children, adults, friends and caregivers. We hope to raise awareness in the community to be a part of one day discovering a way of eradicating the prevalent apraxia disorders that affect individuals, fight for future diseases, and foster a healthy choice.
We look forward to providing products that will increase independence, enhance the dining experience, and improve health outcomes among its clients.
Our Pilot Program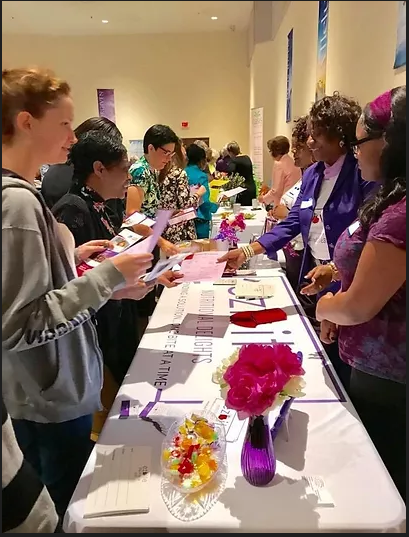 Our Core Values
Honesty and Integrity
We will always do what is right, fair and ethical for our customer.
Communication
We will share appropriate information in an honest and open manner to our customer and staffs.
Dignity
We are considerate of our clients physical needs and limitations when planning our EZ Bites menus.
Quality
We will strive for professional excellence to the highest standard possible consistent with goals of our business.
Leadership
We will lead by example and have a positive, enthusiastic and vibrant spirit.
Customer Satisfaction
We will strive to exceed the expectation of our customer by anticipating, understanding and responding appropriately to their needs.
---
Our Leadership
Juliane Steenkamer, MS, RDN
Juliane has worked as a Registered Dietitian Nutritionist for more than 25 years and has worked at Feed More, Inc. (which includes the Central VA Food Bank, Community Kitchen, and Meals on Wheels) for 14 years. Her role as Nutrition Coordinator includes screening and treating malnutrition for Meals on Wheels clients, providing nutrition education, menu development and analysis, administration and management of the liquid supplement program, overseeing food sanitation and safety and preceptor for MCV Dietetic Interns. The favorite part of my role at Feed More is making a daily impact to the lives of homebound seniors in our community by providing them with nutritious and tasty food.
Juliane graduated from University of Delaware, completed her internship at Atlantic City Medical Center and went on to receive her Masters in Health Education and Nutrition Marketing from Saint Joseph's University, Philadelphia, PA. She has worked in acute care hospitals for 10 years where she provided medical nutrition therapy for critical care, medical-surgical and cardiac rehabilitation patients. She grew up in New Jersey, lived outside of Detroit, Michigan and now resides in Midlothian, Virginia with her husband and 2 college-aged children.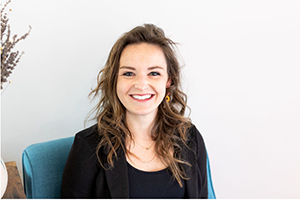 Steph Tarnacki
Steph has been a Registered Dietitian for 3 years, and has worked at Memorial Hospital in Colorado Springs in the ICU, NICU and cardiac floors providing medical nutrition therapy. Steph most recently worked for a school food vendor creating federally compliant meals for public schools. She also has a company that provides nutrition education, menu and recipe development and nutrition analysis. Steph graduated from University of Northern Colorado and completed her internship through Montana State University. During her undergraduate studies, she focused on sustainable food systems and community health. In her spare time Steph loves to be with her newborn baby, 1 year old son, husband and dog! She also enjoys hiking, cooking and reading.
EzBites Liaison: Lynn Hancock, M.B.A.
Lynn has over 40 years experience in sales, marketing, and management. Her experience includes consumer electronics, software, technology and senior care. As the owner of Always Best Care in Richmond's West End since 2009 she has immersed herself in the senior care community and is passionate about helping Vintage Virginians live their fullest lives. Lynn has served on the board of RVA Better Aging Forum, Richmond Senior Network, and Health Community Resource Network. She has also volunteered extensively with the Alzheimer's association.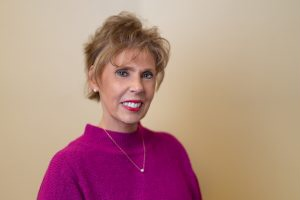 EzBites Liaison: Debra Willis
Debra, well…she knows EVERYONE in Richmond (or so it seems to us)!

Before working at MillenGroup, she spent 40+ years in the healthcare industry in various capacities. After four decades she decided to shift careers and help others more directly with healthcare, their healthcare benefits. She is currently the President of Partners In Healthcare, and on the Senior Connections Board of Directors. Debra brings an infectious positive attitude to everyone who meets her. On a personal side, she loves singing and conducting local choirs.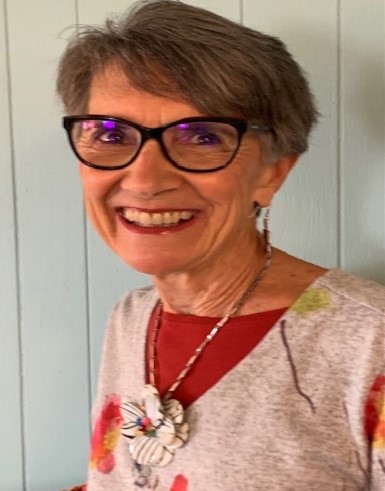 Barbara Satterwhite RN
Retired registered nurse, worked 29 years at the Medical College of Virginia Hospitals (VA Commonwealth University). Primary clinical focus for 24 years was oncology. Served on the Board of Directors of The Oncology Nursing Society (30,000 members) and was active at both the national and local levels. Completed research & published in national & medical journals.
Presently, Barb is an award-winning Nikken Independent Consultant (27 years), having transitioned to preventative care. She is passionate about water and hydration. Chronic dehydration is an epidemic! Structured, alkalinized, mineralized water is an easy way to hydrate you & your loved ones. She discovered Nikken just before retirement and is grateful for the freedom and the powerful products that allowed her to help her father, husband, and hundreds of others.
Eric C. Perkins, Esq
Eric is the founding owner of Perkins Law, PLLC, a small business, franchising, and nonprofit law firm in Glen Allen, Virginia, and has worked with EzBites on general business transaction and compliance matters since 2017. He earned his undergraduate and law degrees from the University of Virginia and is a frequent author and speaker on a variety of business and nonprofit law topics. Eric chairs the national Sportsmanship Task Force for the United States Tennis Association and is a member of the ABA Forum on Franchising, Goochland Chamber of Commerce, Center for Nonprofit Excellence, Richmond Tennis Association, and Short Pump Rotary Club.
Justin Laughter
Justin Laughter is a business, intellectual property, and entertainment attorney. His experience representing clients is wide-ranging, including business and non-profit structuring and operations, copyright and trademark protection, licensing and enforcement, music/film/literary/theater law, internet law, and private securities offerings. He regularly counsels startups, artists, labels, publishers, breweries, restaurants, makers, and other creative entrepreneurs. Justin has provided intellectual property counsel to EzBites since 2015.